Ian Dunbar, PhD, BVetMed, MRCVS
The APDT was founded in 1993 by Ian Dunbar, PhD, BVetMed, MRCVS.
A renowned veterinarian, animal behaviorist, dog trainer and writer, Dr. Dunbar created the APDT as an inclusive forum for trainers to network with each other and provide educational opportunities and grow the profession. With a goal of helping trainers improve their knowledge and skills through education, the APDT provides an industry standard of excellence for our profession.
With over 5200 members in 48 countries, the APDT has grown to be the largest association of dog trainers world-wide.
Our Annual Conference and Trade Show is the year's most-anticipated event, drawing expert speakers from all over the world to share their knowledge of canine behavior and training information. Manufacturers of dog products and services often use the trade show to launch new products, knowing exposure to dog trainers is a direct link to consumers.
To continue education year-round, our quarterly magazine, The APDT Chronicle of the Dog has developed into an award-winning publication. Contributing authors include some of the industry's prominent experts and the magazine is even a part of the regular circulation of several veterinary school libraries.
The APDT is also active in providing online educational opportunities year round, including on-demand webinars and multi-week online courses in a variety of subjects. The APDT has also produced a Body of Knowledge (BOK) for the profession.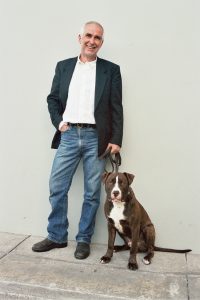 Our members have access to our private social network, the APDT Online Community. Members can post questions and discussion topics and receive feedback from members all over the globe. The Community also features a membership directory for further networking opportunities.
As the years passed, we employed several management companies to help us manage our rapid growth. We now have a dedicated management staff who run the daily affairs of the association.
In 2010, the APDT declared January to be "National Train Your Dog Month." This annual campaign will highlight the importance of training to the public with a dedicated web site at www.trainyourdogmonth.com.
The APDT launched the Canine Life and Social Skills program (C.L.A.S.S.) to help promote the benefits of training for dog owners and for shelter dogs and the program has a dedicated web site at www.mydoghasclass.com.
Members of the APDT also helped to launch the independent APDT Foundation which raises money to help fund critical research into dog training and behavior that will have practical uses for dog trainers and behavior consultants.